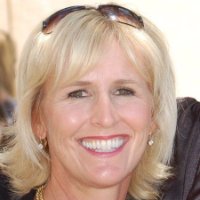 Jennifer McDaniel is not an original Texan but got here as fast as she could!  Spending time overseas with her parents in the oil business has allowed Jennifer the wonderful opportunity to travel the world and live in interesting places such as Saudi Arabia, Lebanon, Arizona, California and New York.   No stranger to Austin, Jennifer has lived here for the past 27 years.
Married for 25 years, Jennifer and her husband David have three sons who are all presently attending colleges in Texas. Jennifer McDaniel will devote herself to finding you your new dream home, rental property, investment property or selling your home. As your Realtor, her 27 years of being an 'Austinite' along with the highest ethics, integrity & professionalism in the industry, Jennifer promises to serve you proud.
Jennifer McDaniel is focused on providing the most professional service to her clients and building relationships that will last a lifetime!  Her extensive travel and life as an expatriate gives her a great insight to the relocation business. She really understands first hand the stress, trauma of relocating to another state, school or country. Jennifer will minimize the relocation stress in all facets of  real-estate so you can concentrate on your family & work.
When not at the office Jennifer is an avid tennis player, loves playing in local tournaments and at the Grey Rock tennis club (formally Circle C Tennis Club). She also enjoys golf, reading and tasting fine wines.
"I believe that a happy, peaceful, loving home is of the utmost importance to a successful family.  I want you to Love, Laugh and Live in the home of your dreams!!
So when looking for your next home purchase, lease or if you want to list your home in the Austin area  Jennifer & the HomesAroundAustin team have you covered!
Contact Jennifer McDaniel, Realtor  Tel: 512-626-4975  or  Email Me
Professional Associations:
• Licensed Texas Real Estate Agent Texas
• National Association of REALTORS®
• Texas Association of REALTORS®
• Austin Board of REALTORS®
• Austin Multiple Listing Service
Other Associations:
Jennifer McDaniel is also an active member/alumni of Saudi Arabia ARAMCO Brats